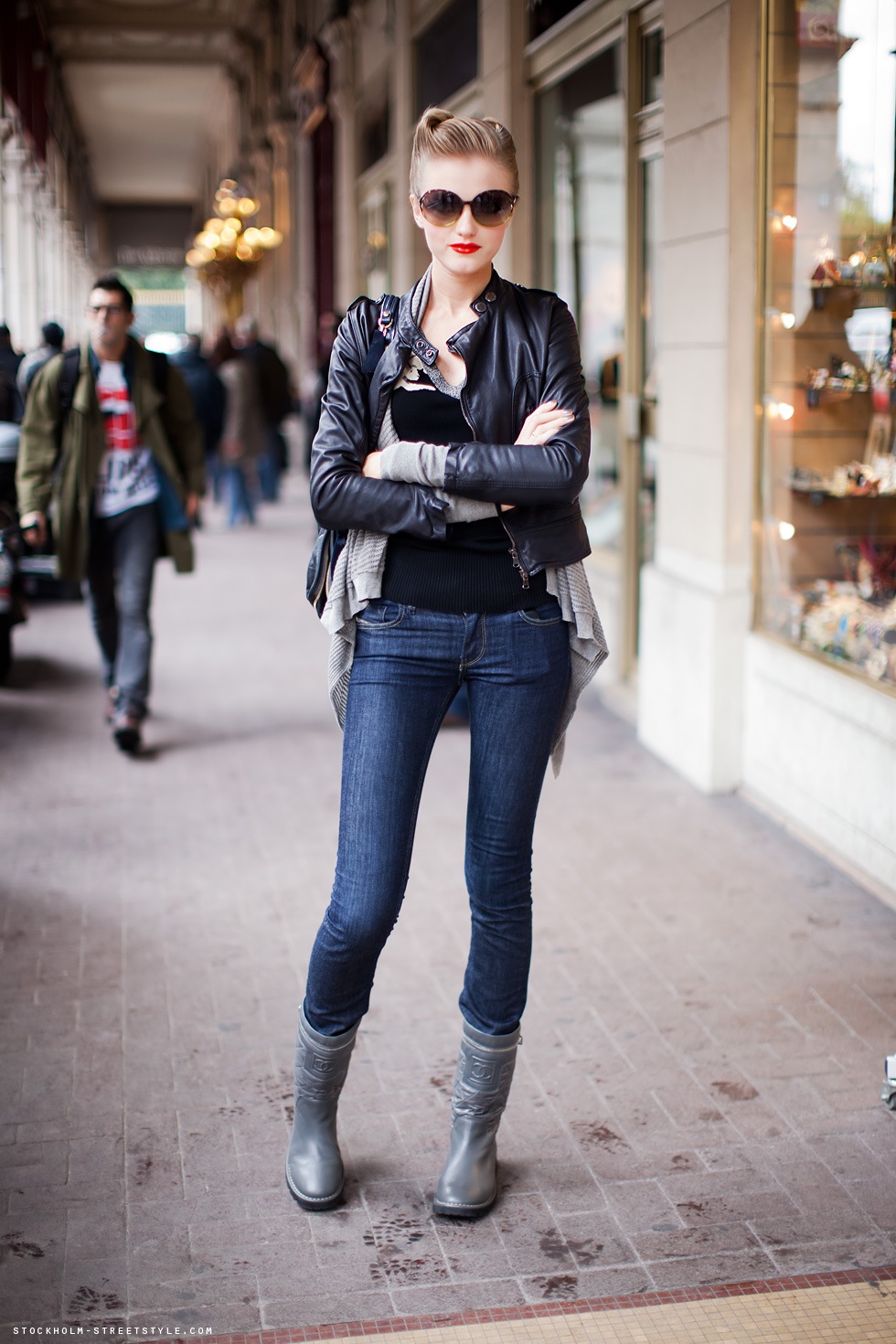 Love this outfit! Something that I could easily pull out of my closet :)
Vlada Roslyakova. Courtesy of Stockholm-streetstyle.com
1. So, have any of you guys heard about the big snow storm that's hitting the East Coast of the U.S. ? Well, because of it, I have been stuck in the house for two days now -__-. I love the snow and all, but it's my Christmas break! I actually want to do something! Ha ha. Being stuck in the house with the same people gets really annoying, trust me. The funny part is that I have lived here my whole life and I'm still not used to being stuck home.
2. Since we got hit really bad from the blizzard, I was unable to go to the bookstore to get something new to read. I was going to look for French Vogue (I am pretty fluent in french, so I was going to try and translate the articles. Sort of how Liz Gilbert did in Eat, Pray, Love when she was in Italy), Classy: Be a Lady Not a Tramp by Derek Blasberg and Lauren Conrad Style. Between the blizzard and my sister's warning that she slipped a few times I decided I could wait till the snow melted a bit.
3. Though I am stuck between buying these three books with my leftover Christmas money and buying a few things from the Charity page on forever21.com. Yesterday I went onto charlotterusse.com and forever21.com to check out the sales and I found Forever 21's new charity page. It is so cute! I'll do a post on it maybe tomorrow, but it consists of FEED bracelets, Humane Society T-shirts and a Haiti bracelet. Also, the new spring collection at Charlotte Russe is actually kind of cute. Might save up to buy a few things from there. Though I wouldn't be able to wear anything because it's 25F here. Oh well ha ha. Hope you all have a lovely day!